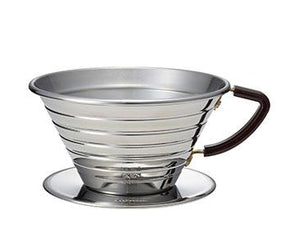 The Kalita Wave is one of the finest Japanese pour over brewers available. Due to its flat bottom design, and controlled flow rate - due to to three small holes in the bottom of the brewer - you can expect a more consistent brew every time.
The Wave filters also encourage consistency of brew by reducing contact with the side of the brewer, maintaining more temperature stability.
This is the iconic 185 (2 cup) stainless steel version.